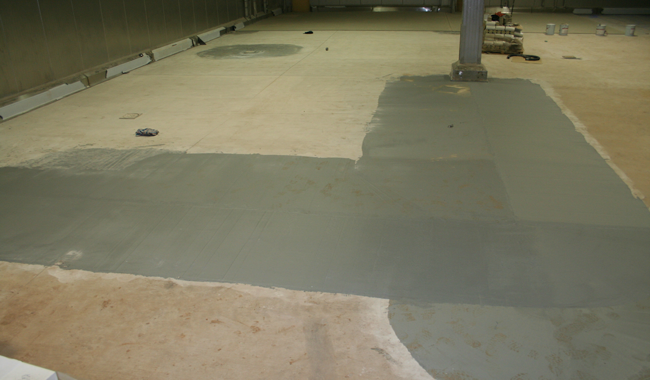 A proper finish of the concrete subfloor is essential to a successful installation.  The ideal concrete finish will be smooth and true to plane, while providing an adequate surface profile to bond the asphalt primer and membrane.
We recommend that the concrete be poured and struck to grade with the help of accurately-set screeds, and finished by a careful one-pass float.  All float marks or ridges should then be flattened with a "once-over" steel trowel finish.
The goal is to provide an accurately sloped surface with a minimum of finishing.  Over-finished, excessively smooth concrete will not provide a good bond for the membrane, and excess finishing can weaken the top layer of the finished slab.
Do not use air-entraining agents in the concrete mix and do not use any film-forming curing membranes.  Lubricants or release agents must not be used on forms, tools, or equipment.  All these products will affect the bond or cure of the acid brick flooring system.